ColorLounge:
Space for color design
In our spacious lounge area, flooded with natural daylight, we will advise you in person about the color design of your products. In doing so, we will take into account both the technical opportunities as well as current fashion considerations.
The unique feature of the ColorLounge? We don't just have colored chips on view in the ColorLounge, but instead have real products, including bottles and cups, creative injection-moulded products and technical products from the automotive and pipeindustry.
We have also created a separate lighting room in the ColorLounge to enable you to test the effect of your selected color under different lighting conditions. We would also be pleased to provide you with sample bottlesduring your visit by prior arrangement. We would either use co- or mono-extrusion for coloring or produce PET bottles in our injection stretch blow moulding process.
You are also warmly welcome to attend a workshop. Let's jointly find new and creative color design solutions in a relaxed atmosphere. Take advantage of our technical expertise and personalised service in our ColorLounge.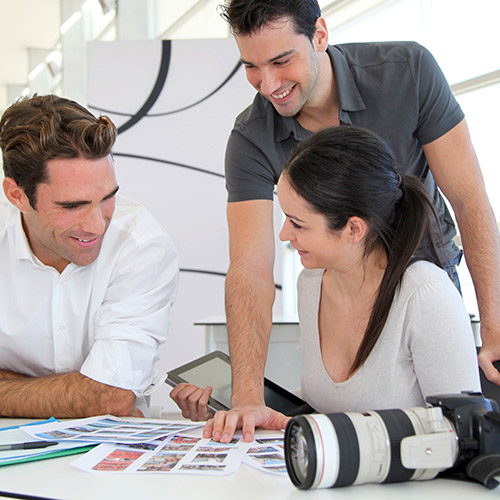 We will advise you in person, with technical expertise and over 40 years of experience as a masterbatch expert. Together we'll design made-to-measure solutions to meet your requirement profile and develop new ideas in a creative workshop.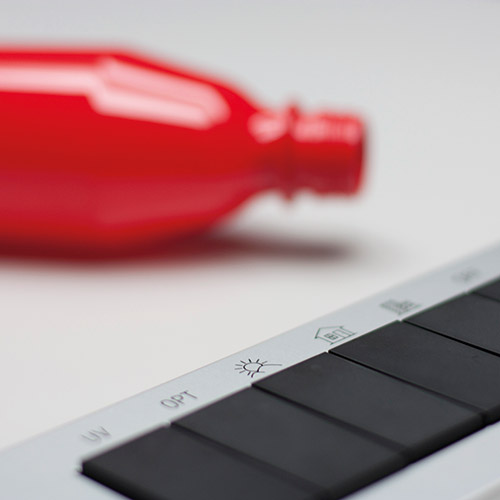 Color and light are exciting together – let us demonstrate many aspects of this to you. We'll simulate different kinds of light in the lighting room to test the effect of the colored samples under "real conditions".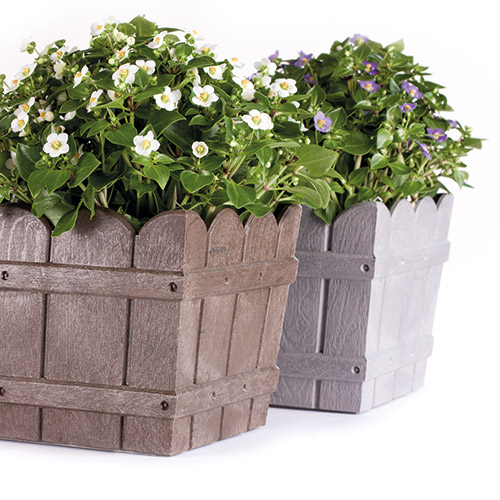 Planters made of natural materials have traditionally been used in gardens and on balconies. With cpc you can succeed at making the surfaces of modern plastics appear natural. Marbling the surfaces gives them a wood-like appearance and, as this effect is always individual, each product is a one-off-a-kind piece.
Natural effect through marbling
With pleasure. Here you go!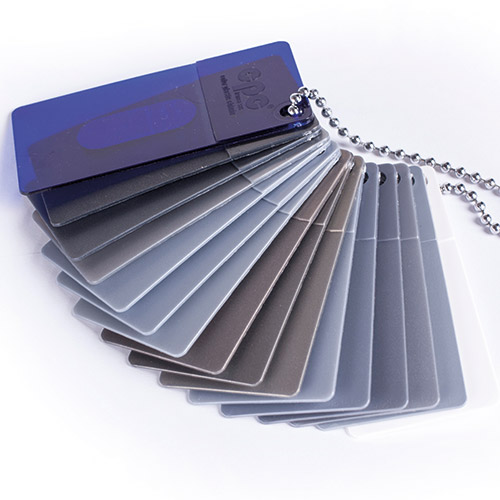 Shine, shimmer, glitter or reflections – effects magically draw customers attention towards your products. Take advantage of these sales-promoting opportunities! We would be pleased to advise you about the effective interplay of colors and effects.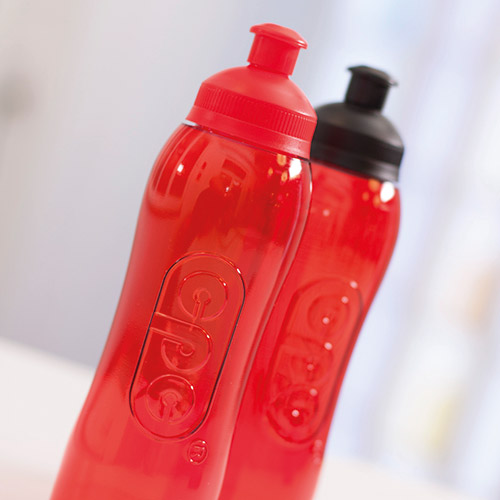 Bottles and cups to touch and feel, also made of high-grade technical plastics, are also available in our ColorLounge. We'll select the perfect container for your contents together with you.
You can rely on our technical expertise as well as on the constantly high quality of cpc color batch.
Injection-moulded and extruded products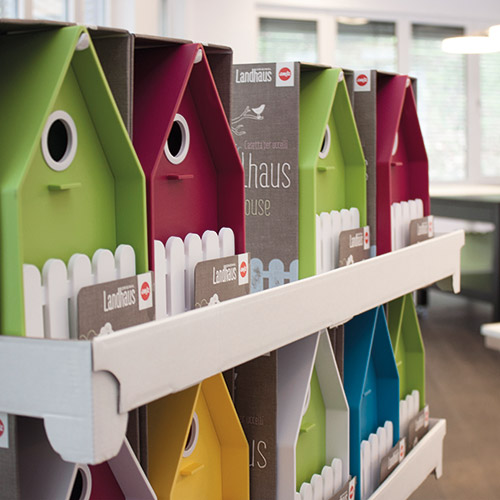 We would be pleased to advise you on the selection of sales-promoting colors for creative injection-moulded products, like flower pots or bird boxes. We can also design battery compartments to meet your requirements. Functional pipes can be colored to prescribed colors with our color batches.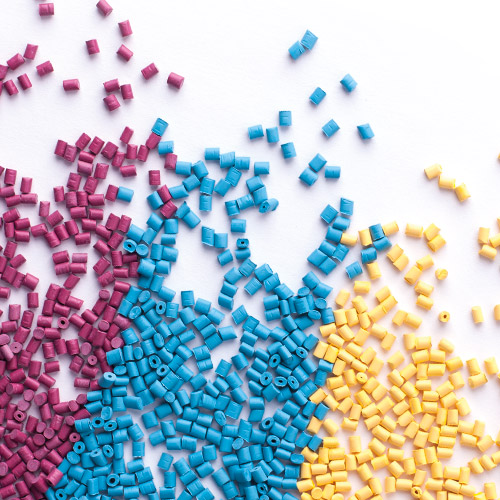 As a specialist in concentrated colors and additives for thermoplastics, we develop made-to-measure solutions from color samples and requirement profiles, which can then be simply and reliably integrated into modern production processes. We assume
long-term responsibility for the generations to come with our "we care" environmental program.